【文章添削・文章作成・英文専門サイト】
"Brush up service for Japanese language document" -correction service, proofreading service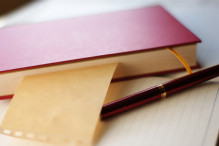 このサイトの使い方
---

We will brush up your Japanese document, making it easy to understand and communicative.
Please read the explanation carefully before ordering.
We have provided this service more than 700 times and received wide praise from our customers.
This service is both cheap and available over the Internet.
This brush up service has many repeat customers and is used by all ages, genders and professions.
It is even used by foreigners learning Japanese.
There is no limit on the number of characters used, and we guarantee that personal information will not be disclosed to third parties without your permission.
Our service involves the brushing up of documents and most of our correspondence, including delivery, will use email.
The documents in question may include, but are not limited to, information taken from other websites, and there is no restriction on genre.
Just state the purpose when using, and if you are in a hurry, the desired deadline.
The fees for the "brush up service for Japanese language document" are as follows.
Payment can be made by bank transfer (handling charges borne by customer) or Paypal (no handling charges).
---
About fee
-Up to  400 characters – 1,000 yen
   -401-800 characters – 2,000 yen
  -801-1,200 characters – 3,000 yen
After this 1000 yen per 400 characters.
---
Character count is based on document when requested.
We can also correct handwritten documents and put them into Word, and in this case we will let you know the address for you to send the document when you order.
We cannot return the original document so please send a copy.
Just fill in the attached document with name, email address and payment method and send it to the following email address.
---
↓↓↓
● 受け放題作文・小論文添削サービス
文章を書くことに不慣れな方、初心者歓迎。まずは、ゆるく学びたいというあなたにも。
●<お問い合わせ、ご相談>

24時間受付中
---

※このサイトの使い方
 How to use this website
最低限の個人情報の記載でご注文いただけます。
お名前(カタカナのみ可)とメールアドレスのみでご注文可。
Lineでもお問い合わせ受け付けております。
 こちらより友だち追加をお願いいたします。
 →https://line.me/ti/p/cBVU-Bs2hv


追ってご連絡させていただきます。お手数おかけしますが、どうぞよろしくお願い致します。
30 total views, 10 views today